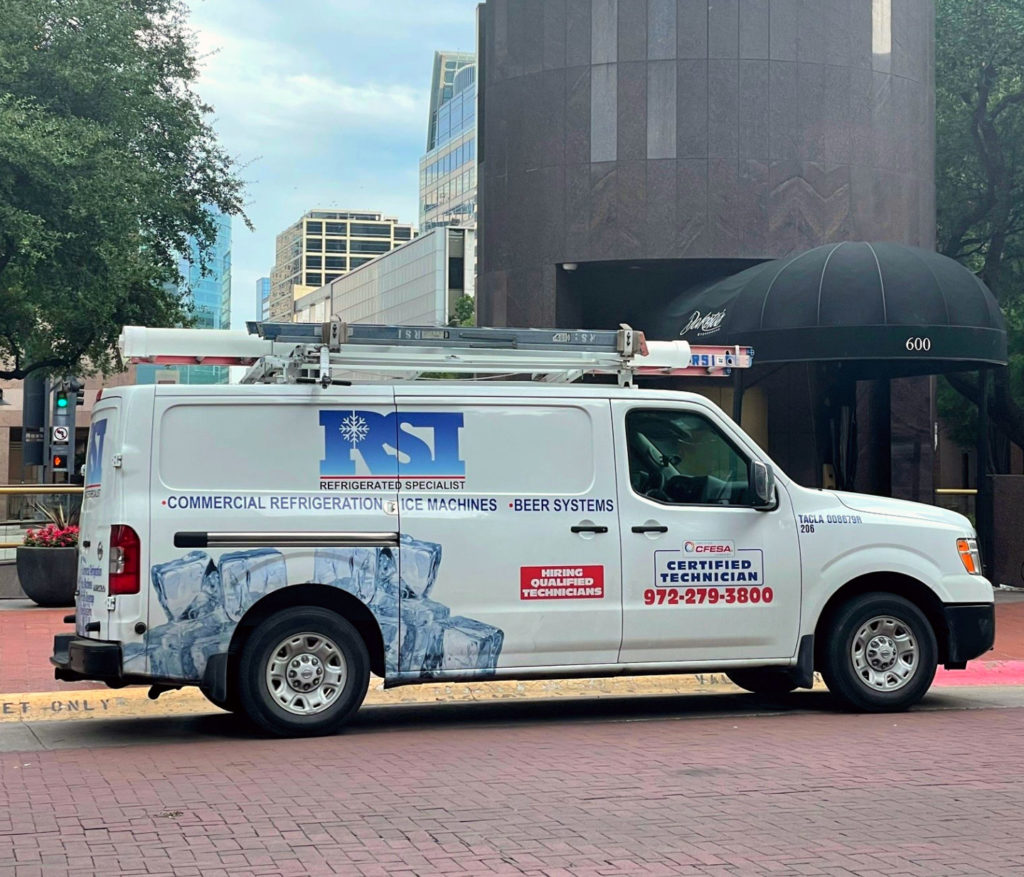 Refrigerated Specialist Inc.
Commercial Refrigeration in Dallas - Fort Worth
Refrigerated Specialist Inc. (RSI) is a market leader in the installation, repair, and performance maintenance of commercial refrigeration, ice machines, and beer systems. As a CFESA-certified and manufacturer authorized service agent, we are trusted by businesses throughout North Texas. With over 45 years in the industry, we take pride in delivering reliable and high-quality refrigeration solutions to meet your needs. We got you covered!
Whether it is a single unit or a full kitchen installation, we have the perfect team to help achieve your goals and stay on budget.
As a CFESA certified company, our techs are experts in the field. Our dispatch is open 24/7 for when you need service. 
If your business relies on its refrigeration equipment, then it's important to make sure it is properly taken care of. Invest in a PM plan.
With over 40 years in the industry, we have an expert team to help you with all your commercial refrigeration equipment needs.
OUR CLIENTS, MANUFACTURERS & MORE:







As a manufacturer, we rely on service agents like RSI, to be an extension of our factory in the field. We have worked with Marvin Hester and his team since the early 90's and they have always been very competent, timely and honest. They are truly one of the best service agents out there."
I am often asked how you keep customers. One of the examples I use is RSI. Always deliver what you promise when you promise, be responsible when things go wrong, and always pick up a phone. I have always appreciated the capability of a professional organization that endures the test of time."
Former CEO, In Step Foodservice
I have leased equipment from Refrigerated Specialist, Inc. for over 20 years. They have always been great! Very professional and great to work with! I would highly recommend them!"
Contact Refrigerated Specialist Inc.:
* Available 24/7 for emergency service